Welcome to Studio, the new Museum space to study, read and work.

Discover how to activate your myMAXXI card/studio for free – valid for one year.
opening hours
Wednesday – Sunday,  11 am > 7 pm
from October 2 to November 5
Wednesday – Sunday 10 am > 7 pm
how to access
in order to access, you must show your myMAXXI card/studio. Receive it for free by registering at the ticket office.
rules
keep a suitable tone of voice
do not bring food or drinks (except for water)
remember to put your phone on silent
do not leave personal objects unattended. The Fondazione is not responsible for any theft or damage
freely browse catalogues and put them back at their place after use
benefits for one year from activation
free, unlimited access to the Studio room (until places are available)
reduced admission tickets to MAXXI L'Aquila
direct access to browsing museum catalogues
free wi-fi connection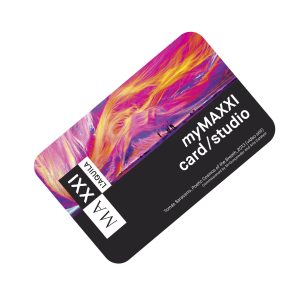 Discover more about our membership programme and choose the myMAXXI card that is most suitable for you!